In case you have installed the WordPress application through Plesk, but you do not remember the login details of the administrative environment, you can proceed to change the password through Plesk.
1. In more detail, after connecting to Plesk, from the menu on the left select WordPress.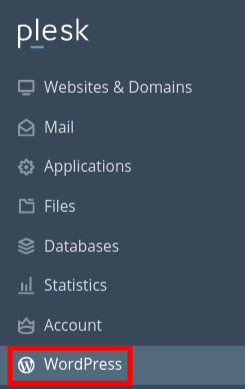 2. Then locate the WordPress installation with the name of your site and select Setup, as shown in the image below.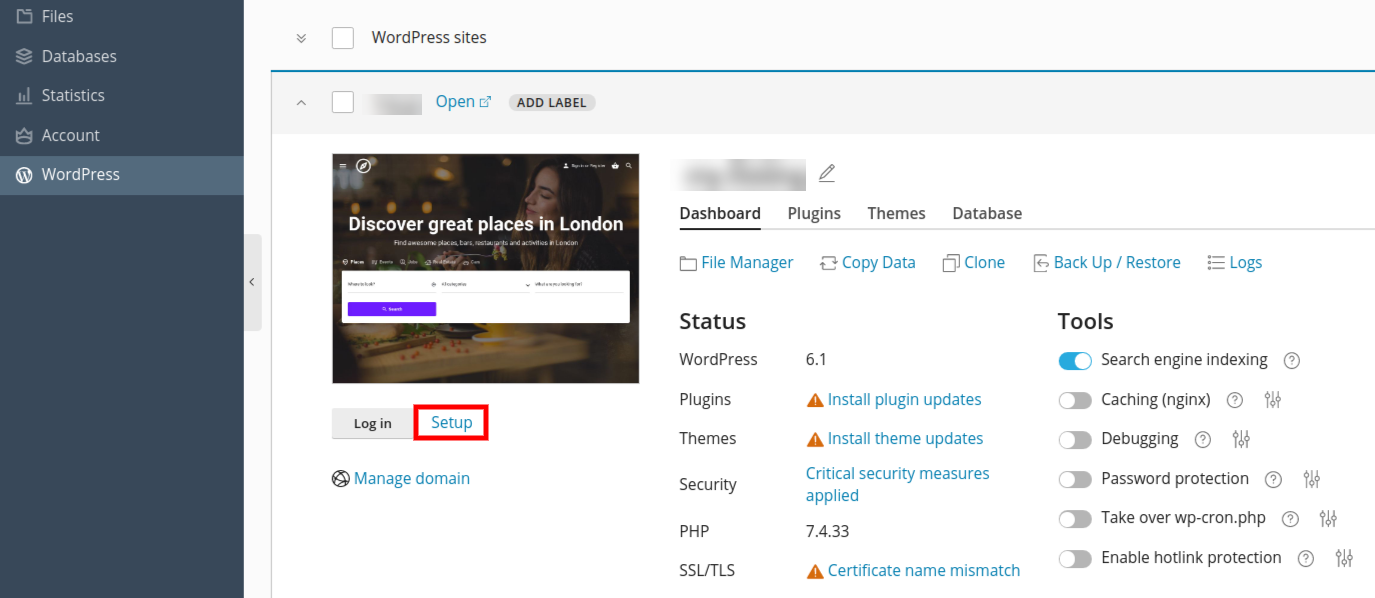 3. In the popup that will appear, below the Administrator field, your username is mentioned and in the Current Password field, the current password you have set appears with stars.
3.a. To display the current password select the icon
3.b. Alternatively, you can set a new password in the New password box and then press Change.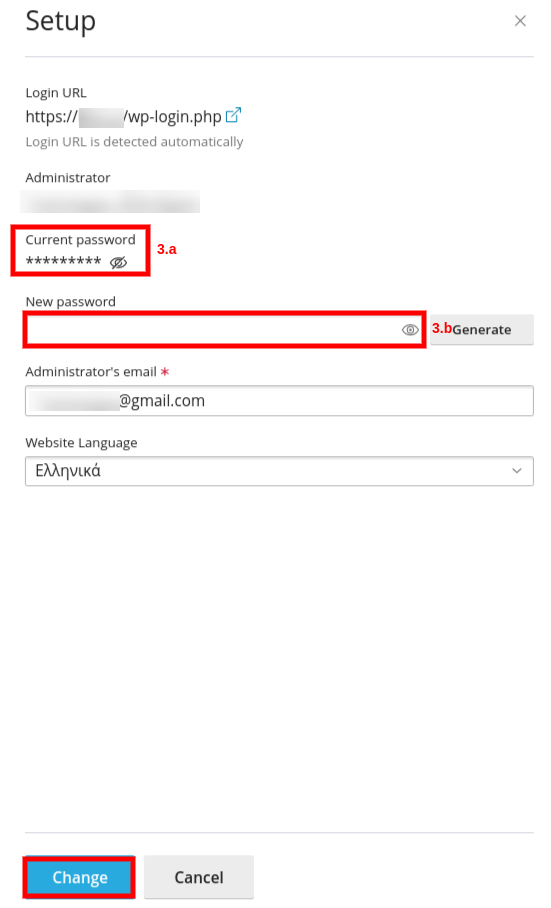 4. After the above actions, try to login again at yourdomain.eu/wp-admin/ with the credentials you set in the previous step.
*where yourdomain.eu is the name of your site.
Alternatively, you can change the administrator password based on the guide here from within the database.