In case you want to change the owner of a domain name, you could do this from your Papaki account.
Login

to your Papaki account.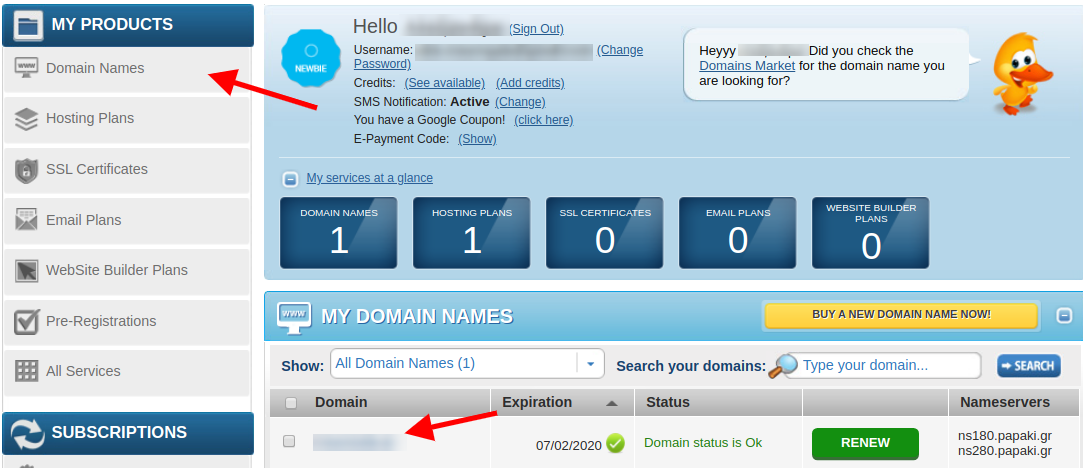 2. From My Products list, select Domains and click on your Domain.
3. More most of the tld's , except .gr and .fr domains, you could click Edit on the Owner Contact and save the new owner's details.
Keep in mind that some registries like ICANN, forward a confirmation email for this change.

For the .gr and .fr domains, so that you may change the owner, click on Change Owner and this procedure has a charge.
You could find the owner's change cost, from our Price list here.
On the pop up window you should insert the new owner's details and click

Continue.
You are able to select an already existing contact or add a new one by filling the form.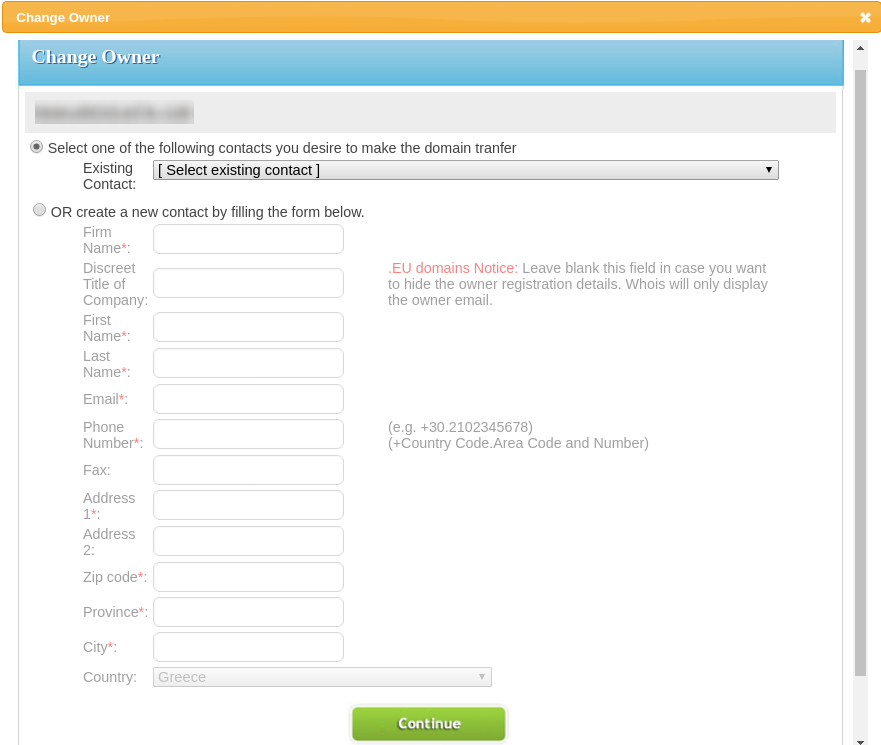 5. After this you will be asked to complete the order.
From the new pop up you will get instructions, which will also be sent to your email.
You will get a .pdf document, which will be needed to be signed by both the current and new owner.
In case the owner is a company (current or new) the document needs to be stamped too.
A copy of the personal ID card or passport from both the current and future owner will be need too. Alternatively, you may send us a formal declaration for each party.
In case of company, an official document, like the article of association, where we may find the company name and the legal representative's name


Once you have all the documents, you should forward them to our email

[email protected]

, so that the owner's change would be complete.