In order to make your payment at Papaki via web-banking, use the Electronic Payment Code, which you will find in the ordering email (or in the Control Panel if it is a service renewal / upgrading).
Specifically, the procedure you should follow is:
1. Login to Alpha Bank web-banking.
2. Select "Payments" and then "Other companies" and "Papaki" sequentially, as shown below.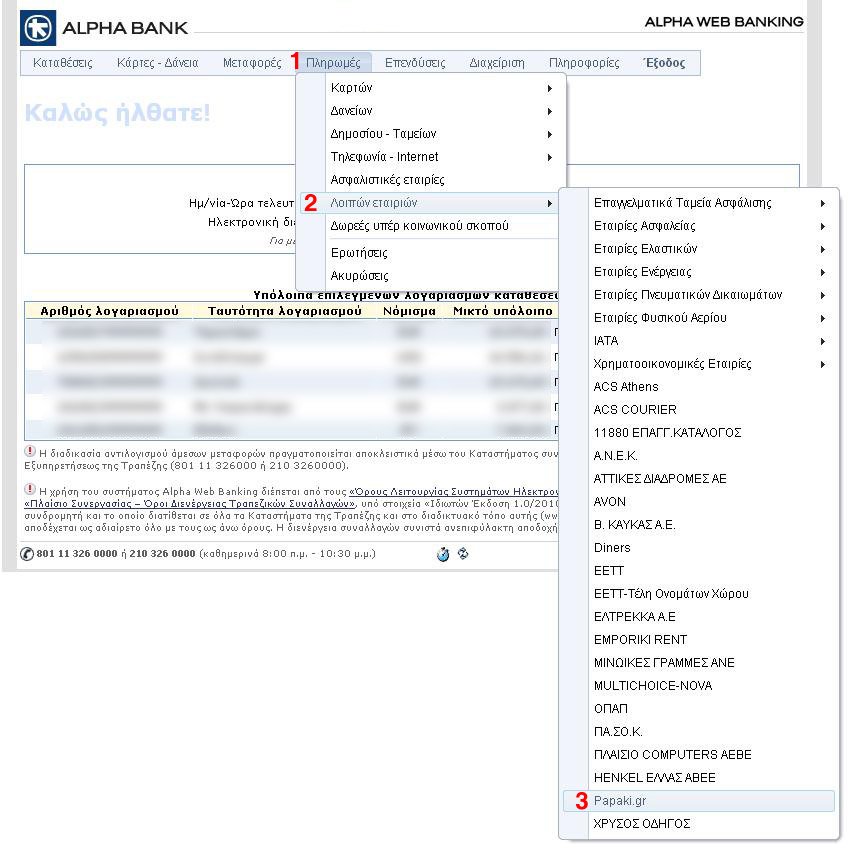 3. In the form that appears, select the account from which you will make the payment, then fill in
a) the Electronic Payment Code,
(b) the payment amount
(c) the date of payment.
Finally, choose whether you want to block the amount until the payment is made and click "Run".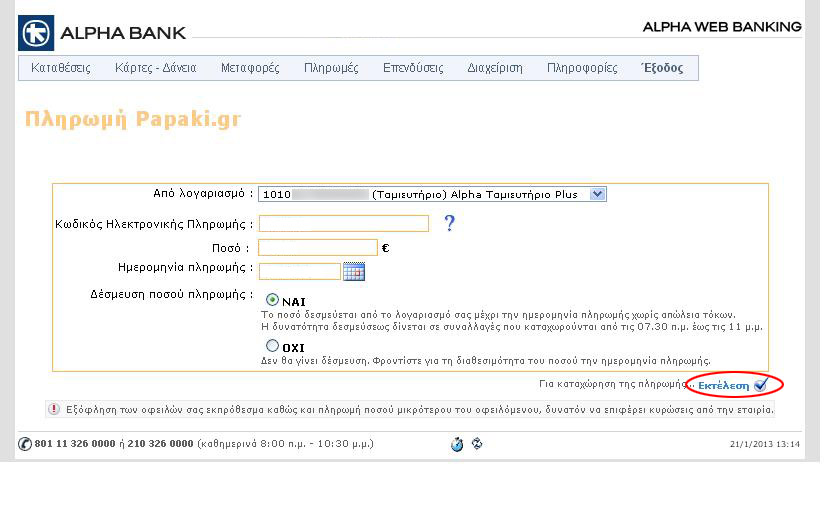 4. Check the information you have filled in and if it is correct, click "Run" again.
5. In the last step, the entry is completed and your payment information is displayed in a table.