In order to make your payment at Papaki via web-banking, use the Electronic Payment Code, which you find in the ordering email (or in the Control Panel if it is a service renewal / upgrading).
Specifically, the procedure you should follow is:
1. Login at the Eurobank web-banking page.
2. In the management environment of your account, select "Cash Management" and then in the left menu, click "Payments". In the category selection, select "Other" and the type of payment "Papaki.com", as shown in the picture below.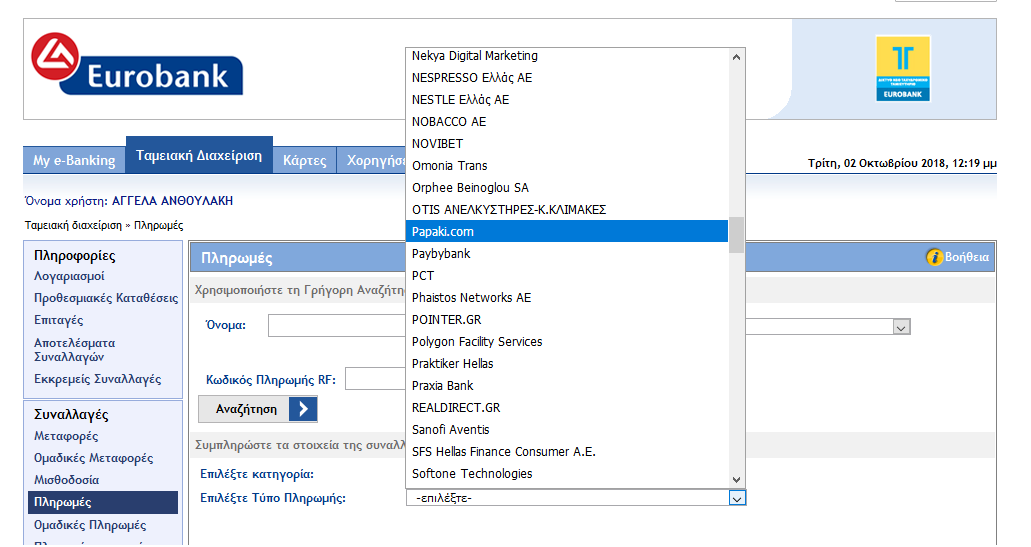 3. In the form that appears, fill in the Electronic Payment Code, the billing account and the payment amount as well as if you wish the payment to be executed immediately. Select "Continue" and after checking the details you have entered, click "Confirm" to complete your payment.